Used Cars - Faded Frankfurt Motor Show Stars
The recent Frankfurt Motor Show is a focus for the car industry to show off its latest products. However, such an event is not the place to give car buyers much inspiration. Many models are not available yet, the prices are sky high and no one knows if they are any good. Better to wait a few years, pay less and get the full protection of MotorEasy's products and services. With that, lets take a look at the big names from the 2013 Frankfurt Motor Show to find out what you should buy now.
The future was starting to arrive back in 2013 as BMW introduced their electric powered models in the shape of the urban i3 and the supercar i8.
Now the i3 has not been the big hit many expected, available as both a pure electric car and the more practical range extender model, it has a great badge and real style. An all-electric 2014 example with 27,500 miles costs just £15,900.
However, if you prefer something more exciting, then the quick and stunningly styled i8 from 2014 is now £62,995 with 30,000 miles.
Hyundai took their best selling i10 and gave it a makeover, so that it is now bigger and better. It is still a good small family hatchback, well equipped and easy to own. Right now a 2014 1.0SE with just over 20,000 miles is around £5,300.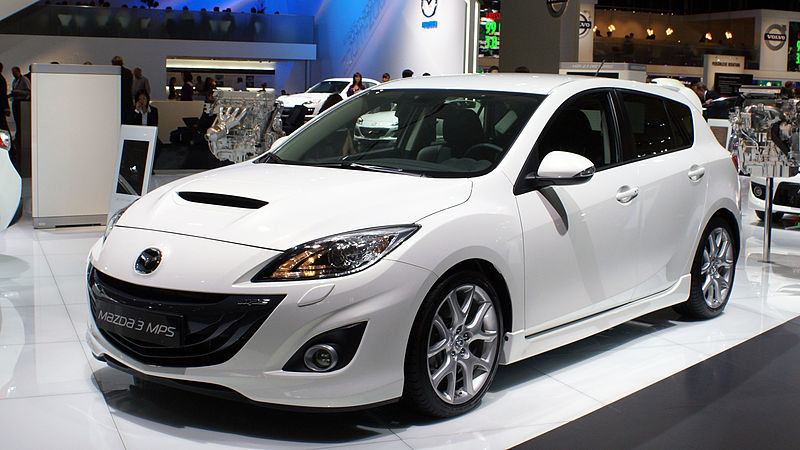 Mazda took their own small family hatchback and made it better. The Mazda 3 is great to drive and a 2014 1.3 petrol example is £6500 in Tamura trim.
Over at SEAT they introduced their sporty Leon ST back in 2013, which is still smart, stylish and practical. A 2014 Cupra three door with a DSG automatic gearbox with 48,000 miles is £14,995.
Vauxhall were showing coupes in Frankfurt in 2013, but these were only concepts that we are still waiting for. Instead the high performance (170mph) Insignia VXR was updated and tweaked and prices started at just under £30K. Now a 2014 SuperSport 2.8T with no more than 25,000 miles can be bought for just under £18,000.
View all articles